Introduction To The Ferndown & Uddens Bid
The entire focus of the Ferndown and Uddens BID is to deliver improved performance and profitability for businesses within the BID area.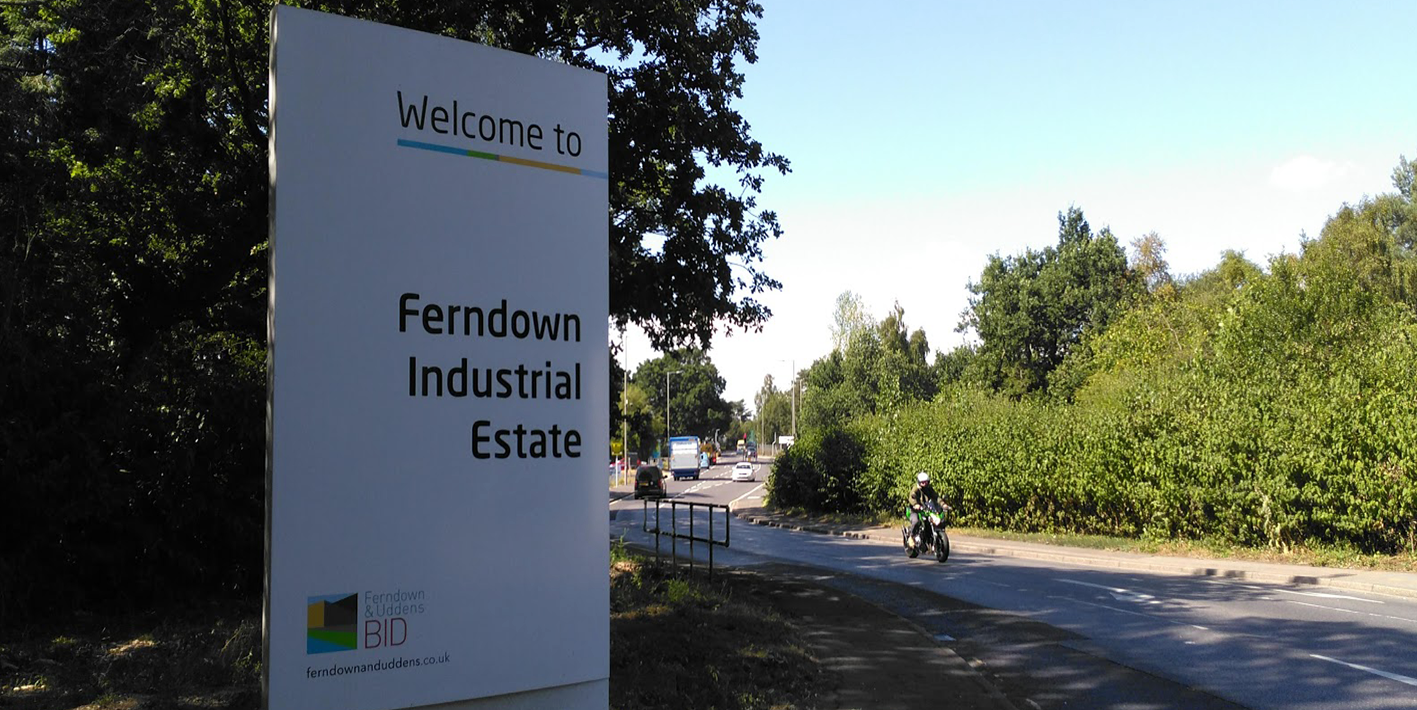 Since September 2014 the Board have been implementing the original Business Plan the priorities of which have been:
Shared services to help drive business costs down. Providing access to a range of service support functions that will benefit all businesses on both estates.
A connected Business Community will increase business opportunities and reduce costs.
A strong and effective business voice to lobby for greater benefits and increased funding to improve your trading environment.
A forum for engaging with public sector, education bodies and other support agencies.
Businesses to influence decisions on key issues such as unwanted planning applications.
Locally based staff working with you to deliver the projects and aspirations of the BID.
A focal point for information and intelligence.
The potential for matched funding streams from outside agencies.
Raising the profile of the Estates.
Security Group
In order to help progress actions to enhance security on the estates a Security Group has been established. The Security Group also includes Dorset Police and SWL who provide evening and weekend security for the estates together with security specialists from levypayers.
BID Factfile
A Business Improvement District enables groups of businesses to join together and commission improvement projects. Covering both industrial estates your BID is managed by the Ferndown and Uddens BID Ltd. The BID generates an income through a levy of 1.25p in the pound of rateable value for each business ratepayer over £7,500. Since 2014 the BID has delivered significant improvements that have enhanced the trading environment for our business community. In 2019 businesses on the estate endorsed this mandate by a 73% support for the new Business Plan.
What's our mission?
To implement the Business Plan and to continuously improve the trading and working environment on the Estates, so that it is a great and safe place to do business and to work. The Ferndown & Uddens BID is here to bring genuine improvements and value to the business community on the Estates. The BID developed out of the collaborations of the Ferndown and Uddens Business Forum and Security Association. Thanks to the support of businesses through the initial ballot in 2014 and the renewal ballot in 2019 together with our partner organisations the BID has been able to make real improvements for the business community. 350 businesses. 3,500 people. One voice.
NEW TO THE ESTATE?
Recently moved onto the industrial estate? Find out how we can help you by clicking below.