FERNDOWN & UDDENS BUSINESS DIRECTORY
Welcome
Welcome to the Ferndown and Uddens Business Improvement District (BID). Here you will find the very latest news and opportunities for BID businesses, to help you keep up to date with what the BID can do for you.
The Ferndown and Uddens Business Improvement District (BID) represents the interests, concerns and issues of all levypayers on the Ferndown and Uddens Industrial Estates. A single and coordinated voice, we work to make our Estates a better place to do business. The BID was established in September 2014 and was renewed in 2019 following a ballot of levypayers. The renewal Business Plan received 73% support in that ballot, which is the highest of any BID in Dorset. The BID status enables the implement a range of specific projects. Click here to read more about these projects.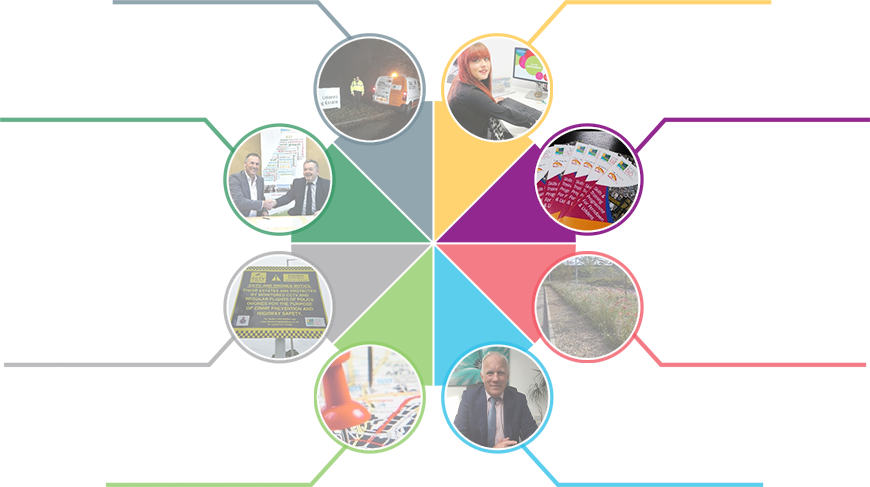 The 2019 Business Plan was prepared following consultations with businesses on the estates. This shows our overall ambition and the priority areas for action over the five years to 2024.
The BID Board is concerned to ensure that the estates are a safe place to do business. With this in mind, the BID has teamed up with the SW NHS Ambulance Trust to provide Defibrillator machines access the estates. The map shows the location of these machines most of which are open access 24 hours a day. A few are available within named companies. These machines are available in case of emergency and provide clear directions on their use. Click here to download the services map.
NEW TO THE ESTATE?
Recently moved onto the industrial estate? Find out how we can help you by clicking below.
EVENTS CALENDAR
Thursday 30th April
Careers Event for retiring members of the Armed Forces - 30 April 2020 Kingston Maurward
Is your Business recruiting? Is your sector looking for employees with a wide range of skills and training? Would you welcome the opportunity to meet Servicemen/women, who are preparing to leave the armed forces and looking for new careers? This event provides that opportunity to meet your potential new recruits. For more information and booking details, check the links below: Careers event flyer Booking form for exhibitors