Proposed extension to parking restrictions in Haviland Road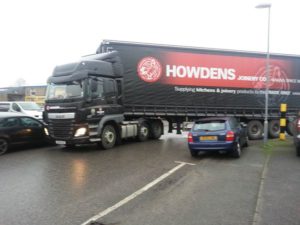 Following the agreement on actions to alleviate the worst problems caused by inconsiderate parking the County Council have proposed extending parking restrictions at the top end of the road close to the junction with Cobham Road.
The proposal, shown HERE, is not a done deal as it requires the support of the Ferndown Town Council to ensure it is prioritised ahead of other schemes. The restrictions should make the situation shown in the photograph less likely in the future.
Letters of support for the proposal should be sent to manager@ferndown.gov.uk before 3rd December. Please copy any correspondence to office@ferndownanduddens.co.uk.
Related Post
For those who were unable to attend the Instagram Training HERE is the presentation outline. If you would like more information about using ...
Improved Security was your main priority action for the BID. ANPR cameras were first installed at the estates entrances. These are now enhan...
Information available on how you can protect your business from the newly launched  National Cyber Security Centre. Click HERE