Apprenticeship Levy Update Seminars – 3rd & 4th October 2017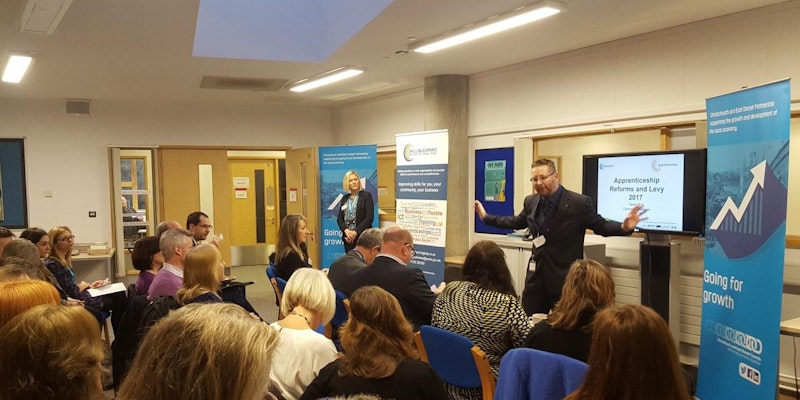 Christchurch and East Dorset Councils invite you to this event which is aimed at local business people who want to know more about apprenticeships and the apprentice levy.
Whether you have an apprenticeship programme already or wish to find out more about how apprenticeships can benefit your business, this event will be of interest to you. There will be a chance to hear from a local business (to be confirmed) and Skills and Learning on the apprenticeship levy and how it is working since it was introduced earlier this year. There will also be the opportunity to network and share best practice.
Event Programme:
7:45am – Registration and Breakfast (tea, coffee and pastries)
8:00am – Opening Presentations
8:20am – Main Presentations
8:30am – Q & A session
9:00am – Networking opportunity
9:30am – Event close
Locations:
3rd October
Queen Elizabeth's School
Blandford Road
Wimborne
BH21 4DT
For more information click here.
4th October
Curtiss-Wright
15 Enterprise Way, Aviation Park West
Bournemouth International Airport
Christchurch
BH23 6HH
For more information click here.
Related Post
Tuesday 6th February 2018 (4pm – 6pm) Bournemouth and Poole College and Borough of Poole invite you to a networking event in to...
The BID has been approached by companies served by Haviland Road over the difficult and dangerous parking situation. A meeting has been arra...
Improved Security was your main priority action for the BID. ANPR cameras were first installed at the estates entrances. These are now enhan...